Question:
Hi Kevin,
Enjoyed the read, just a quick question i a have a 1992 honda prelude 2.2vtec si. Is the engine an interferance engine. Can you also tell me how to treat rust from the inside of body work.
Many thanks,
Andy M.
Answer:
Yes, Your engine is an interference engine.
Rust is tough to get rid of, the best way is to cut it out and weld in new metal. If you can not do that, a rust converting product can help stop it from spreading. The rust converting liquid will convert the rust and leave a coating ready to paint. Check out www.Eastwood.com for their rust treatment products. I would undercoat the area after it is treated to prevent any future rust from starting.  I also have an extensive write-up about rust here…
Kevin Schappell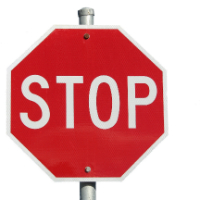 Before you click out!
While I know a lot about cars, I don't know a lot about YOUR CAR! A repair manual is essential and I have a way for you to get one FREE.
Click Here To Read More(Link opens in a new window)
Learn more with our Autoshop101 courses.
Posted: 7th April 2006 | Author: Kevin Schappell | Category: Body
Leave a Reply
You must be logged in to post a comment.