Question,
I have a 2000 Toyota Corolla and it's started to get little tiny rust spots. I've read you post about removing rust but I wanted to know if that applies to my situation also. I've been told that I can just remove the rust with a flat head screwdriver and then use touch-up paint. Is that process acceptable? Any other suggestions that don't involve chemicals?
Thanks,
Melissa
Answer:
I would not use a screwdriver. You can tape off the area around the rust spot, go 1/4″ past the rust and sand the area with some sandpaper. You can then prime and paint to keep the rust from coming back. Any auto parts store should have touchup paint and primer for your car. It's best to take care of it ASAP so the rust does not spread.  Additional rust tips can be found here.
Kevin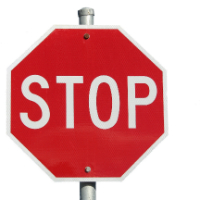 Before you click out!
While I know a lot about cars, I don't know a lot about YOUR CAR! A repair manual is essential and I have a way for you to get one FREE.
Click Here To Read More(Link opens in a new window)
Learn more with our Autoshop101 courses.
Posted: 22nd June 2006 | Author: Kevin Schappell | Category: Body
Leave a Reply
You must be logged in to post a comment.