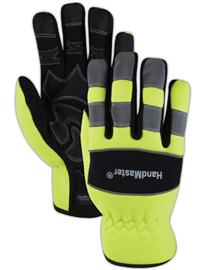 I received a pair of mechanics gloves to review from Magid Glove & Safety. First, a disclaimer, I am not a fan of ANY mechanics gloves. I prefer the touch of bare hands, and don't mind getting dirty while working on cars. Sure I spend money on hand cleaner but when working in tight places and with small parts I have historically shied away from wearing gloves. With that disclaimer out of the way, let's get on to the review…
Overall construction looks solid and the stitching looks straight and strong. The gloves provided to me are the ProGrade Plus MECH106 Road Gloves, which have high visibility reflective stripes on the back side for maximum visibility. I guess the "Road Gloves" name is logical for these gloves as they would be perfect for changing a tire along side a busy road with these reflective stripes.
The palm of the gloves has a synthetic leather palm and PVC pads for gripping. The joints are flexible neoprene and provide a good range of movement. I have large hands, so the XL size was appreciated, and the fit was perfect. They slip on and off easily without feeling like they will fall off while in use.
I decided to wear the gloves to do a delicate task of changing the oil in my wife's car. The delicate part is removing the drain plug without dropping it into the oil catch pan. Her car is an SUV and does not require me to jack up the thing to get to the drain plug, but it's a tight fit to get the drain pan in there and remove the drain plug. Surprisingly the gloves were very sensitive and allowed me to spin the drain plug out and not drop it. The finger tips seem durable without being too think and limiting the feel.
It was 40 degrees outside when I did the oil change, so the gloves were a welcome accessory. Also when I finished the job, I have to admit it was nice to not have to wash up when I went into the house.
Conclusion: At $11.75 for a pair, the price is right. I am going to throw my pair into my roadside kit in the car for those late night roadside tire changes. And if it get's too cold or I am working on something really dirty (e.g. Panel Truck), I may just start wearing them while wrenching in the garage.
Images:
Links:
Other Mechanics Gloves from Magid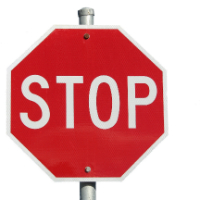 Before you click out!
While I know a lot about cars, I don't know a lot about YOUR CAR! A repair manual is essential and I have a way for you to get one FREE.
Click Here To Read More(Link opens in a new window)
Learn more with our Autoshop101 courses.
Posted: 24th February 2012 | Author: Kevin Schappell | Category: DIY Tools
Leave a Reply
You must be logged in to post a comment.