Question:
Hi there,
I ran across your site in a google search because I'm trying to get rid of my junk 1993 BMW 325i. I don't want it and the insurance costs are high-well higher than what I want to pay. Anyway, the car has some minor rust setting in and some body damage and steering problems. After surveying my car at kbb.com (kelly's blue book), it got a "fair" rating, although I think it's pretty poor.
My car is something that I wouldn't want to buy but I would like to get rid of it and get some sort of money for it. I'm wondering the best way to go about it, really. How can I say let's say a "junk car"? Do you know of any resources I can use that refer to buying beat up or well-used cars? Please let me know if you have any advice to offer me about this inquiry. I could certainly use the assistance. Thanks for your time.
-Ken
Answer:
You can check out www.classicjunkyard.com which is a site I run also. You can list the car for parts, or sell the whole thing. I would also check out Ebay and consider listing it there. I would advertise it locally as a "bodymans special" or mechanics special and see what kind of interest it brings. I would think that you will get a younger kid who would be happy to have something to wrench on. It's a popular model, and would be a cool custom with the addition of a body kit and a nice set of wheels.
Good Luck,
Kevin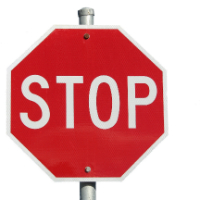 Before you click out!
While I know a lot about cars, I don't know a lot about YOUR CAR! A repair manual is essential and I have a way for you to get one FREE.
Click Here To Read More(Link opens in a new window)
Learn more with our Autoshop101 courses.
Posted: 7th April 2006 | Author: Kevin Schappell | Category: Selling Your Car
Leave a Reply
You must be logged in to post a comment.