Dear Kevin,
I am a Los Angeles Superior Court Mediator and I was hoping that you could help me with a technical question I have regarding a case I am hearing?
The case involves a litigant who took his car in for a 7-10 point check and a regular oil change (this being done before a long weekend driving trip). The party picked up his car, drove about 10 miles to his home and packed up the car and then drove on the freeway about another 20 miles until the car died. Knowing a little about cars, he checked the oil and it was bone dry, he proceeded to purchase 5 qts of oil and put it into the car, which took all 5 quarts. He then tried to start/run the car to no avail. Then had it towed and filed suit with our court.
My understanding is that the car would not have made it 1-2 miles without oil, not 30+? Is this true. It was also a cool evening (if that matters).
The car is a 1977 Pontiac LeMans (a classic and am told not many were made). The plaintiff also had the engine rebuilt just 5 months prior and it seems now, with some of the testimony I have in, that the engine needs to be rebuilt again.
Does any of this sound correct to you? I respect your opinion. The trial is Thursday so time is of the essence.
Thank you.
Respectfully,
Peggy R.
Court Mediator
Answer:
There are three possibilities that may have caused this situation…
1. The oil filter was not tightened properly and the oil slowly leaked out or
2. the gasket from the old oil filter was left on the engine, and when the new filter was installed, it caused a leak due to having two gaskets instead of one.
3. The drain plug was not tightened and fell out a few minutes before the engine seized. Any of the scenarios should be able to be proved by inspecting the underside of the engine looking for fresh oil indicating a leak, or a missing drain plug.
If the shop forgot to put oil in the engine, the car would not have made it more than a mile.
When doing an oil change, the mechanic should start the car, check for proper oil pressure (either on the oil pressure guage if installed, or by the absense of the oil pressure warning light) and check for leaks. Then check oil level after the engine has run for a minute or two.
Unfortunetly I have heard way to many stories of loose drain plugs, or loose oil filters from quick lube shops.
Take Care,
Kevin Schappell
P.S. We have a list of Online Oil Change Coupons updated daily for those visitors who use a mechanic for their oil changes. (Nothing wrong with that!)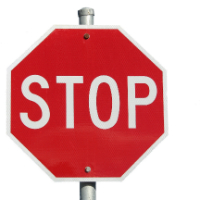 Before you click out!
While I know a lot about cars, I don't know a lot about YOUR CAR! A repair manual is essential and I have a way for you to get one FREE.
Click Here To Read More(Link opens in a new window)
Learn more with our Autoshop101 courses.
Posted: 5th May 2006 | Author: Kevin Schappell | Category: Oil & Lubrication
Leave a Reply
You must be logged in to post a comment.