Question:
Dear Kevin,
My name is Dan. I am an amsoil dealer. I was at a county fair and a guy came up to me, must have thought I needed an education. He said that oil gets thicker in viscosity, When it gets hot, because the molecular makeup. WHAT is this guy saying? He said that is why multi- viscosity oil has two numbers. I was told by another, that the viscosity rating is based on the gaps in the engine crank bearings. This came about by racers having there engine tested by engine manufactures. Can you shed some light on this for me. Personally I think their full of it.
Dan
Answer:
https://www.autoeducation.com/autoshop101/oil-change.htm
The first guy is right ! Your engine needs the thinner oil when it's cold and the thicker oil when it's hot. They do have additives that make the oil thicker as the engine heats up.
Kevin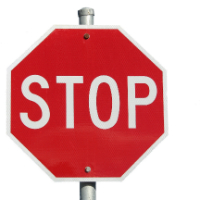 Before you click out!
While I know a lot about cars, I don't know a lot about YOUR CAR! A repair manual is essential and I have a way for you to get one FREE.
Click Here To Read More(Link opens in a new window)
Learn more with our Autoshop101 courses.
Posted: 7th April 2006 | Author: Kevin Schappell | Category: Oil & Lubrication
Leave a Reply
You must be logged in to post a comment.