Anyone who has been flipping though the channels has seen the Barrett Jackson auctions on The Speed Channel and the insane prices muscle cars bring. Do you have a hunkering for a tire burning, fuel guzzling muscle car? Here is how to go about it.
I classify muscle cars into three categories… Restored, Resto-Mod and Survivors. All three have their advantages and disadvantages, but all three are true muscle cars. Your budget and skills will dictate what category you build your muscle car.
The restored muscle car is one that has been totally ripped down to the frame and rebuilt with NOS (new old stock) parts and refurbished original parts. This method of restoration is the most expensive, but often results in a better than new vehicle. Some cars can be over restored. When muscle cars left the factory back in the 1960's they were never perfect. The build quality was nothing like it is today on modern cars. During a full restoration often times the body panel fit, paint work and details are finished to a level never dreamed of from the factory. If you are interested in building a fully restored muscle car you can brush up on your restoration skills, or pay someone to do it. Be warned, if you pay a professional, you will almost never get your money back when it's time to sell. If you do the work yourself and view your time spent as a hobby and recreation, you will make money if and when you sell it. If you are not interested in doing the work yourself, consider buying a car already done, as mentioned before, you can buy it for less than the expense to have one restored. Search Ebay, local magazines and online sites like www.classicjunkyard.com for some hot deals.
It used to be that modified muscle cars would never bring big money at auctions and were thought to be impure. In recent years at auctions this way of thinking has been turned upside down. Resto-Mod cars are cars that have been restored and modified to make them better than the factory product. The owner may have added an aftermarket exhaust, carburetor, or even put a more modern engine in the car. Creature comforts like a cool stereo or air conditioning may be added, even if it was never an option from the factory. A resto-mod muscle car can be the most fun to build and one of the cheaper ways to get into the hobby. You get the personal satisfaction of building the car the way you want without the expense of a full restoration. Matching numbers are not critical in a resto-mod car, so you can avoid hunting down those NOS parts at the swap meets.
The last category of muscle cars, is the survivor car. A survivor is just what the name implies; it's an original car, which has survived the years in its mostly original states. Hoses, belts and tires may have been changed, but the rest of the car is largely original as it came from the factory. The paint may be a little faded or chipped, but it's still all one color and looks good from 10 feet away. Many survivor cars serve as a library of information for people restoring their cars. If you own a true survivor, plan on having your car photographed and inspected by restorers, so they can get their restoration as close to factory original as possible. Survivor cars are rare, but they can still be found and many times at a reasonable price since the owner sometimes believes that the car is not worth a mint since it's not fully restored. If you are short on skills and don't have the money, a survivor car can be a great way to get into a muscle car. You can maintain the vehicle, drive it, and enjoy it for a minimal investment. If you later get the skills and or money, you can then take it to the next level and turn it into a resto-mod or full restoration.
No matter what kind of muscle car you buy or build, enjoy it! It's a great investment if done right, and will provide tons of smiles from you and everyone who sees you cruising down the street.
Kevin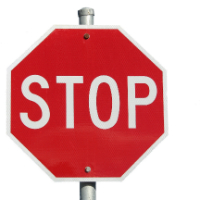 Before you click out!
While I know a lot about cars, I don't know a lot about YOUR CAR! A repair manual is essential and I have a way for you to get one FREE.
Click Here To Read More(Link opens in a new window)
Learn more with our Autoshop101 courses.
Posted: 11th July 2006 | Author: Kevin Schappell | Category: Site News
One Response to "Muscle Car Mania"
Leave a Reply
You must be logged in to post a comment.