I have been asked many times if it matters where you buy your gasoline. My answer is always this… Stick with a major brand of gasoline, and try to buy your gasoline in an area where there are a lot of gas stations. Why? well if you buy your gasoline in a populated area with many gas stations in the same area, it creates competition, and you are more likely to get a lower price per gallon.
By sticking with a name brand gasoline, you are assured you are getting a quality product with a company to stand behind it. Most major brands of gasolines have a lot of detergents in their gasoline which help your car run cleaner. You will also want to run some fuel injector cleaner through your tank, every month or so, depending on how many miles you drive.
Kevin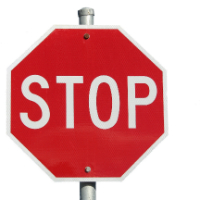 Before you click out!
While I know a lot about cars, I don't know a lot about YOUR CAR! A repair manual is essential and I have a way for you to get one FREE.
Click Here To Read More(Link opens in a new window)
Learn more with our Autoshop101 courses.
Posted: 24th January 2006 | Author: Kevin Schappell | Category: Car Care, Fuel
Leave a Reply
You must be logged in to post a comment.