When you need to replace your exhaust system due to rust or damage, consider an aftermarket exhaust. If you are concerned about price, often times an aftermarket exhaust can be cheaper than the factory system.
I was working on my father's 1989 Chevrolet Pickup and needed to replace the muffler and tail pipe. The factory parts were well over $200, and a complete aftermarket exhaust was $180. I went with the aftermarket exhaust DynoMax and ended up with a better sounding exhaust tone and a few bucks in my pocket.
I generally buy my exhaust systems from http://www.summitracing.com They have good prices and quick shipping.
Kevin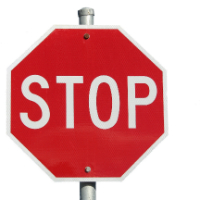 Before you click out!
While I know a lot about cars, I don't know a lot about YOUR CAR! A repair manual is essential and I have a way for you to get one FREE.
Click Here To Read More(Link opens in a new window)
Learn more with our Autoshop101 courses.
Posted: 24th January 2006 | Author: Kevin Schappell | Category: Exhaust
Leave a Reply
You must be logged in to post a comment.