Question:
Kevin,
I own a 2003 Chevy Monte Carlo SS. It has 130,000 miles on it. It appears to lose power when trying to accelerate when the engine is warm. For example, cruising on the interstate at 70 mph for a short time, engine at normal operating temperature, when I need to accelerate to pass the transmission down shifts, rpm increase, yet speed does not. I think my catalytic converter is becoming plugged. It does not seem to effect acceleration when the engine is cold. Any suggestions?
Thanks,
Bernie
Answer:
Sounds like the catalytic converter to me too. If this happens at night, pull off the road to a safe stop and pop the hood. Look at the catalytic converter and see if it's glowing red. You may have to look under the car, and not under the hood to see it. I had an 86 Corvette that had the same problem and the headers and pipes before the converter would glow red due to the blockage. A technician can diagnose this problem too with a pressure check of the exhaust system before the converter. It will show high pressure before the converter if it's clogged.
A bad O2 sensor could be to blame, but you should be getting a check engine light too. Also a clogged fuel filter may be causing a lean condition at the high speeds you are talking about. I would have it changed if it has not been as well as crawling under the car to look for the red hot converter.
Good Luck,
Kevin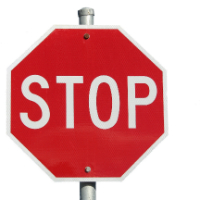 Before you click out!
While I know a lot about cars, I don't know a lot about YOUR CAR! A repair manual is essential and I have a way for you to get one FREE.
Click Here To Read More(Link opens in a new window)
Learn more with our Autoshop101 courses.
Posted: 26th June 2006 | Author: Kevin Schappell | Category: Exhaust
One Response to "Clogged Catalytic Converter?"
Leave a Reply
You must be logged in to post a comment.