Question:
Hey I drive a used 2000 Chevy Camaro which I purchased a few days ago. It drives very well other than 2 problems. The first is a humming noise that comes from the rear of the car when I am parked. If I rev the engine up, somtimes it goes away.
The other question is about a very very subtle bumping noise when I am breaking from the rear. It is so subtle that it could be the breaks rubbing,but sometimes it does it when i am slowing down without breaking. I know both of these may seem small, but as a new owner of this used vehicle every little thing sticks out to me.
Can you help me??
Thanks,
Wally
Answer:
Wally,
Sounds like something loose in the exhaust system, probably causing
both issues you are having. The exhaust system is hung from the
chassis with rubber bushings providing for a little bit of movement,
and noise reduction. These rubber pieces wear out over time and need
to be replaced. You can take it to an exhaust shop and let them look
at it, or simply turn up the tunes a little and forget about it ! If
it were me, I would use the problem as an excuse to the wife to get a
new performance exhaust system.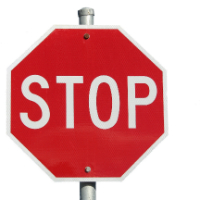 Before you click out!
While I know a lot about cars, I don't know a lot about YOUR CAR! A repair manual is essential and I have a way for you to get one FREE.
Click Here To Read More(Link opens in a new window)
Learn more with our Autoshop101 courses.
Posted: 8th July 2009 | Author: Kevin Schappell | Category: Exhaust
Leave a Reply
You must be logged in to post a comment.