Question:
There's a good chance I have to replace my valve seals on my '98 Jeep GC – 5.9 since I am using up 5 qts of oil in about 4-5 mos, no leaks nor smoke except at start-up. How much damage am I causing by not repairing it ASAP ?
How much does a repair like this cost ? Am I better off going to a dealership or a private mechanic ? Everyone knows dealerships will charge an arm and a leg and your 1st born.
Thanks for taking the time to answer.
Regards,
Tom
Answer:
As long as you keep the oil level up, I would not be too worried about the damage being done to the engine. You may be wearing out the spark plugs a little sooner due to having to burn that oil and the deposits left on the plug. I would estimate between 4 and 8 hours of labor depending on how involved it is to get to the seals. If it is an overhead cam engine, expect a little more time, but I believe the 5.9 is a V-8 with the camshaft in the block. The seals themselves are usually very cheap and the expense of the job is mostly in the labor.
Good Luck,
Kevin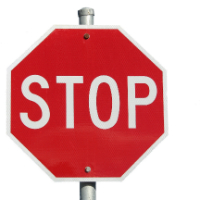 Before you click out!
While I know a lot about cars, I don't know a lot about YOUR CAR! A repair manual is essential and I have a way for you to get one FREE.
Click Here To Read More(Link opens in a new window)
Learn more with our Autoshop101 courses.
Posted: 5th May 2006 | Author: Kevin Schappell | Category: Engine, Oil & Lubrication
Leave a Reply
You must be logged in to post a comment.