Question:
I need the position of the rotor caps. I assumed they were indexed and did not note position upon removal twice. 1987 Porsche 928 S4 32v V8 (2) rotors on end of camshafts.
Answer:
I dont have a specific procedure for your vehicle, but its pretty
much the same for any car. You first need to bring the engine to TDC
(top dead center) TDC is when cylinder #1 is at the top of the
compression stroke and the spark plug is ready to fire. You can pull
the spark plug from cylinder one, feel for compression by placing your
finger over the spark plug hole and turn the engine until the timing
mark comes up to TDC. The timing mark should be close to the
crankshaft pulley and is usually cast into the front cover. If you
dont feel air escaping the spark plug hole, you are coming up to the
top of the exhaust stroke, rotate the engine another 360 degrees and
you should then feel the compression.
Once you know you are at TDC, you can align the rotor so that it
points towards cylinder #1s plug wire. As for the other rotor cap,
you would need your firing order to determine which other cylinder is
firing at TDC.
Check out the following site for some specific instructions…
http://jenniskens.livedsl.nl/Technical/Tips/Files/pirtle_tbelt.pdf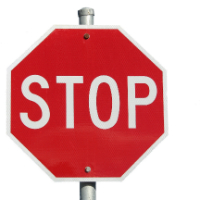 Before you click out!
While I know a lot about cars, I don't know a lot about YOUR CAR! A repair manual is essential and I have a way for you to get one FREE.
Click Here To Read More(Link opens in a new window)
Learn more with our Autoshop101 courses.
Posted: 18th October 2009 | Author: Kevin Schappell | Category: Engine
One Response to "Porsche Ignition Timing Question"
Leave a Reply
You must be logged in to post a comment.