Question:
I have a Ford F-150 1995 model it has a 302 in it. My question is, it keeps overheating I change the water pump about 6 months ago, it has a new thermostat also, the water wasn't circulating in the radiator so I flushed it 3 times took it out and made sure everything was washed out of it, so I put it back in and the water is moving through it just fine now, so I figured I had the problem fixed well I don't its still running hot . Do you have any idea what else it could be that's making it run hot? I'm baffled and out of ideas. Hope you can help thanks. – Kirk
Answer:
Here are the steps I use when diagnosing an overheating issue…
1. Check the radiator cap with a tester. A bad radiator cap will keep pressure from building and can cause an engine to overheat.
2. Pressurize the cooling system and check for leaks.
3. Have the hoses been changed lately? A soft radiator hose can collapse and restrict flow of coolant to the engine.
4. If the radiator was plugged and required a flush, maybe the engine has a blockage as well. Was any radiator stop-leak product used in the past? They can cause issues with head gasket coolant passages and other tight areas.
5. I have had brand new water pumps fail shortly after install. It's possible that at higher RPMs the impeller is spinning on the shaft, reducing coolant flow.
6. Check airflow, fan clutch or electric fan if equipped.
Overheating issues can be a real pain to diagnose. Many shops and owners just start replacing until they find the culprit.
Good Luck,
Kevin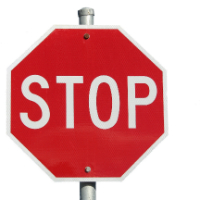 Before you click out!
While I know a lot about cars, I don't know a lot about YOUR CAR! A repair manual is essential and I have a way for you to get one FREE.
Click Here To Read More(Link opens in a new window)
Learn more with our Autoshop101 courses.
Posted: 28th October 2013 | Author: Kevin Schappell | Category: Cooling, Engine
Leave a Reply
You must be logged in to post a comment.