Question:
I have a 1999 Honda Civic LX, and beginning about two oil changes ago, at the end of the last winter, my vehicle has been draining less oil than it should be. According to every oil change i have done in the past and the manual my vehicle is supposed to drain and then accept 3.8 quarts of oil including the filter. For the past two oil changes it has only drained 3.3 quarts of oil, and so that is all i have added, and the dipstick reads full. Could this be a sludge problem? My oil change intervals have always been approximately 3000 miles. Any thoughts? Thanks!
Answer:
I would not think sludge, but rather oil consumption due to engine wear. Overtime the piston rings will wear and there will be oil that gets into the combustion chamber. 1/2 quart in 3000 miles is not excessive in any case, and I would not be too concerned about it. Keep changing oil at regular intervals and check your oil level 1/2 way through your oil change interval to make sure consumption does not get out of hand.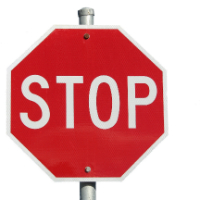 Before you click out!
While I know a lot about cars, I don't know a lot about YOUR CAR! A repair manual is essential and I have a way for you to get one FREE.
Click Here To Read More(Link opens in a new window)
Learn more with our Autoshop101 courses.
Posted: 20th July 2009 | Author: Kevin Schappell | Category: Engine, Oil & Lubrication
Leave a Reply
You must be logged in to post a comment.