Question:
What is a stud? How would one get broken and would it make the steering mess up,pump rack and pinon-95 Nissan Altima
Thank you
Karen
Answer:
There could be a couple of studs on the front of your car. A stud is a threaded piece of metal which is attached permanently to another part of the car. So when tightening the nut, you do not have to hold the back side of the stud. In other words, it's a bolt which can not turn, thus allowing you to tighten the nut without holding the bolt.
There are wheel studs which go through the axle flange and through your tire. This stud is what the lug nut threads on to and holds your tires in place. Most cars have 4 or 5 studs per wheel. Not likely that this caused a problem with the power steering.
There are also studs which the power steering pump and rack and pinion mount to, both could cause problems if they snapped. These studs could break due to fatigue, or hitting a curb with the tire.
Take Care,
Kevin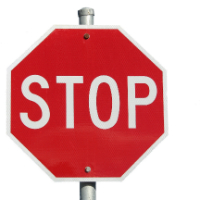 Before you click out!
While I know a lot about cars, I don't know a lot about YOUR CAR! A repair manual is essential and I have a way for you to get one FREE.
Click Here To Read More(Link opens in a new window)
Learn more with our Autoshop101 courses.
One Response to "Wheels studs and what they are."
Leave a Reply
You must be logged in to post a comment.