Question:
Hello. I let my neighbor borrow my Ford F350 Diesel Pickup truck. When I picked it up, he informed me that he had put it in 4-wheel low. I asked him if he put it in neutral first, and he said he did not, he just had it in park. My question is, will that damage my truck, and if so, what are some things I need to look out for, telling me that damage occured?
Thanks for taking my question. Tim
Answer:
Tim,
It should not have caused any damage, the real problem would be if he
shifted into 4LO while driving, but the newer Fords prevent you from
doing that anyway. The gears for 4LO are not synchronized, and
straight-cut so they can not be shifted on the fly, so having the
transmission in neutral allows the shafts in the transfer case to free
spin and engage smoothly while the vehicle is at rest. When shifted
into 4LO while in park, there may have been a slight clunk if the
gears did not mesh properly, but it would not cause any wear to the
gears or damage. If however the truck was moving, and he tried to
shift into 4LO there would have been a lot of grinding, possibly a
broken tooth on the gear and some wear. That is why most newer
vehicle prevent you from engaging 4LO while the vehicle is in motion.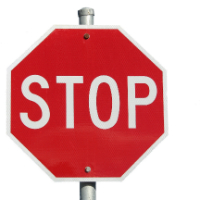 Before you click out!
While I know a lot about cars, I don't know a lot about YOUR CAR! A repair manual is essential and I have a way for you to get one FREE.
Click Here To Read More(Link opens in a new window)
Learn more with our Autoshop101 courses.
Posted: 7th July 2009 | Author: Kevin Schappell | Category: Drivetrain
Leave a Reply
You must be logged in to post a comment.