Question:
Everytime i'm driving my car,i here this clicking noise when i turn the
wheel to the right..i'm afraid i might "break" something or possibly have
the car stop running while i'm driving…what is this and also when i leave
from my parking spot,there seems to be a grease spot on the ground…i know
it is not the oil in my car..so what is it?
Answer:
More than likely the clicking is the CV joint (constant velocity) if you have a front wheel drive car.  And the spot you see on the ground is the grease leaking out of it.  There is a boot which is supposed to keep the grease in the CV joint, but over time it wears out and may split.  This will allow the grease to leak out and dirt to get into the CV joint.  This will cause premature wear and the clicking noise you hear.  Get the car to a mechanic ASAP, if the CV joint snaps, you may lose control over the vehicle.
Kevin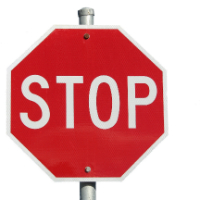 Before you click out!
While I know a lot about cars, I don't know a lot about YOUR CAR! A repair manual is essential and I have a way for you to get one FREE.
Click Here To Read More(Link opens in a new window)
Learn more with our Autoshop101 courses.
Posted: 29th August 2006 | Author: Kevin Schappell | Category: Drivetrain
Leave a Reply
You must be logged in to post a comment.