Question:
Does an air pocket in the coolant system cause a leak?
Three days ago I got a dealership to replace a cracked water pump on my 2007 chevy Impala. They replaced the pump but now there is a very small amount of coolant dripping every hour or so. I took it back to the dealership and told them the problem and they told me there was an air pocket and that I was to drive normally and it would take care of itself.
Answer:
If the coolant is dripping from the overflow tank, I would not be concerned about it, but if its coming from the engine, specifically from the water pump, I would say they need to fix it. Keep watch, and check the coolant level on the overflow tank to see if it drops. If it continues to lose fluid over the weekend, I would take it back and insist on them fixing it.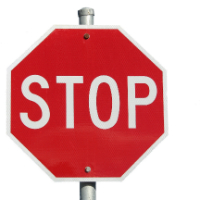 Before you click out!
While I know a lot about cars, I don't know a lot about YOUR CAR! A repair manual is essential and I have a way for you to get one FREE.
Click Here To Read More(Link opens in a new window)
Learn more with our Autoshop101 courses.
Posted: 23rd July 2009 | Author: Kevin Schappell | Category: Cooling
Leave a Reply
You must be logged in to post a comment.