I hate washing my car, but it has to be done sometimes, so this morning I grabbed my wash bucket and got ready to give the old girl a cleaning. But first, I remembered the product my Dad had brought back from his Turtle Wax Bloggers Conference, and figured I would try the Bug and Tar Remover since its been a while since I washed my Acura TL and the bugs were all over the front bumper and side mirrors.
Usually removing the bugs involves lots of scrubbing and a sore arm as a result. Well I grabbed the Turtle Wax Bug and Tar Remover, sprayed it on the bad spots and let it sit, while I cleaned the wheels and tires.
The first thing I noticed, was that this stuff clings to the car, and does not run off onto the driveway, even if you accidently get water on it.
I went about washing the car, from the top down, and when I got to the side mirrors, the bugs simply wiped off !!! I have never had bugs just wipe off, even when using another brand of bug a tar remover. I thought maybe this was a fluke and surely the bugs splattered on the front bumper would present more of a challenge.
By the time I had gotten to the front bumper, I was already tired from washing, but to my delight the bugs simply wiped off here too. I think I just found my favorite new car wash product.
After I finished washing the car, and dried it, I sat down and read the bottle, it actually explains in the directions to use AFTER you finish washing. I guess I used it wrong, but let me tell you, I have never had an experience like this before and will continue to soak the bugs BEFORE washing.
Here is a shot of the bottle so you know what to look for in your favorite auto parts store…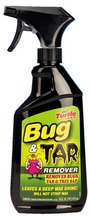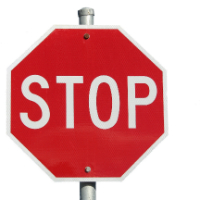 Before you click out!
While I know a lot about cars, I don't know a lot about YOUR CAR! A repair manual is essential and I have a way for you to get one FREE.
Click Here To Read More(Link opens in a new window)
Learn more with our Autoshop101 courses.
Posted: 7th September 2009 | Author: Kevin Schappell | Category: Car Care
Leave a Reply
You must be logged in to post a comment.