Finding the best repair shop for you…
Sometimes it is not what you know but who you know that makes all the difference in the world. You may not be able to handle all the repair on your vehicle, so finding a repair shop you can trust is vital to the life of your vehicle and wallet. You do not have to be a master mechanic if you have a good repair shop that you trust. Let's look at a few tips to finding a good repair shop you can trust.
- Ask friends and co-workers for recommendations. Word of mouth can be a great way to find a repair shop. Find out why they like their shop and ask them what kind of work they have had done there. Ask if the work performed was done on time and at the price quoted. Also ask if their vehicle was returned in a clean condition.
- Don't always assume that a dealership is your best bet for service. Dealerships usually have the highest shop rate around and the newest equipment but that does not always mean the best service. There are plenty of independent repair shops with qualified mechanics and up-to-date equipment. If your car is under warranty, your best bet is to stick with the dealer. If you are not happy with the dealer you bought the car from, there is nothing stopping you from going down the road to another dealer, which has better service. Today's dealers are selling their new cars at slimmer margins, and are forced to make money of service, so be aware of high prices and unnecessary work.
- Look for accreditation from groups like ASE and MAP. This certification shows that the shop has gone the extra mile to keep on top of their automotive education. Most mechanics will have a general certification and certain mechanics will specialize from there. Each shop may have an expert in Heating and A/C and one for Suspension. Not every mechanic can be an expert in all fields.
- When visiting, look for a clean well-organized work area and office. This should give you a peak into how the business is run. Can you really expect good and fast service if the place is a mess? A certain amount of clutter is to be expected in a shop, but old parts and trash lying around the shop is unacceptable.
- Your first job should be a small one, like an oil change or brake job. Get a feel for the shop and how they operate. When you have a major problem you will be comfortable knowing you have dealt with them before.
Once you have found a good repair shop there are a few things to remember. Always keep good records of the service performed. I prefer a small notebook in the glove box where I can jot down service dates and keep receipts in the back of the book. This notebook can provide a good history for your mechanic when he is troubleshooting your most current problem. He may be able to gain some insight based on past services. Also when you plan to sell your car, this history is a great selling point.
Make sure your repair shop knows you are happy. We always complain about the bad things, but never mention the good. A simple thank you when picking up your car, or a quick note after the service will go a long way.
Also keep learning about your car. A good repair shop will be happy to deal with an educated customer. The more you know about your car, the better you can discuss issues with your mechanic.
Kevin Schappell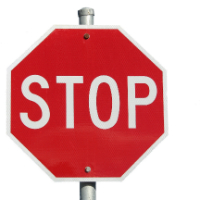 Before you click out!
While I know a lot about cars, I don't know a lot about YOUR CAR! A repair manual is essential and I have a way for you to get one FREE.
Click Here To Read More(Link opens in a new window)
Learn more with our Autoshop101 courses.
Posted: 28th July 2006 | Author: Kevin Schappell | Category: Car Care
One Response to "How to find a good mechanic"
Leave a Reply
You must be logged in to post a comment.