Question: Hi there, I have a different sort of question for you, if you don't mind. Our family just went from one child to five/six.
We are looking to buy a used van, but don't have much money, so most in our price range have higher miles. So my question is, how many miles can you expect to get out of the average full size van before seeing problems like the tranny dying or motor giving up etc?
There is a ford e-150 regency conversion van that is beautiful, huge, and in our price range, but it has 112,500 miles. If we spend all our savings on an old van, and it tears up, then I'm really in trouble. I need something to last a few years w/ no major issues, and we drive a lot.
Thanks for your time,
Daniel
Answer: Daniel,
Excellent question !  When looking at high mileage vehicles there are
a couple of questions I always ask…
1.  How was in maintained?  Regular oil changes?  How did the owner
drive the vehicle, short trips (worse) or highway miles (better)?
2.  Has the recommend maintenance been performed, or coming due soon?
Depending on the engine, you may be looking at a timing chain or belt
replacement, water pump and spark plugs around 120K miles,
3.  What does Consumer Reports think about the vehicle.  Grab a used
car guide from Consumer Reports to find out any nagging reliability
issue for the vehicle in question.
The good news is that most full sized vans are based on their pickup
truck brothers, so they are built rugged and reliable.  If you are
looking at a Ford, I would stay away from the 5.4 and V10 engines from
1997 – 2003 due to issues with spark plug blowout.
See here for more details…
https://www.autoeducation.com/blog/engine/spark-plug-blowout-on-ford-modular-triton-engines/
If you can find a 4.9L Inline 6 engine, they run forever and have
enough torque to haul a van full of kids.  It's one of Ford's best
engines and will last way over 200K miles if properly cared for.
I don't have much experience with the GM or Dodge offerings in full
sized vans, expect to say that Dodge has a good engine in their base
V-8.  It's a proven design and will provide years of service.
Transmissions may be another story though.  Again, it comes down to
maintenance and how the van was driven.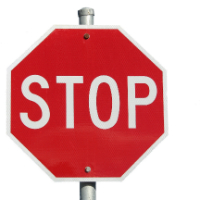 Before you click out!
While I know a lot about cars, I don't know a lot about YOUR CAR! A repair manual is essential and I have a way for you to get one FREE.
Click Here To Read More(Link opens in a new window)
Learn more with our Autoshop101 courses.
Posted: 25th May 2010 | Author: Kevin Schappell | Category: Buying A Car
Leave a Reply
You must be logged in to post a comment.