How to determine a New Car Price.
When I am shopping for a new car, I use the following formula to determine the price I will pay
for a new car. It's a formula that I have used many times in the past few years and almost always results in the best deal.
Invoice Price
- Rebates
————
True Dealer Cost
True Dealer Cost
x 1.04
————
Your Rock Bottom Price
Step
1: Bookmark
this page, it contains valuable links you will need
in your car buying journey.
Step 2:
Research invoice price at Invoice Dealers Make sure you add the invoice costs of all options you are
looking for to get true invoice
Step 3:
Search for dealer to customer rebates, and manufacturer to dealer rebates. Add these two numbers together to get your total rebate. Most cars will not have a manufacturer to dealer rebate, so don't worry if you don't find one.
Step
4: Subtract the total rebate found in step 3 from the invoice price calculated in step 2 and you have true dealer cost.
Step
5: Multiply the true dealer cost by 1.04 to get your bottom line price. This is 4% profit for the dealer, and is more than fair.

Step 6: Get a new car price quote and start negotiating with the dealer on your terms. I have had dealers offer me less than my bottom line, so when you fill out the Form, don't let them know what you are willing to pay ! This quote is not binding, and you will not get spammed. I have included a link below to start your price quote. If you are comparing vehicles, make sure you submit multiple quotes !
E-mail me if you have any questions.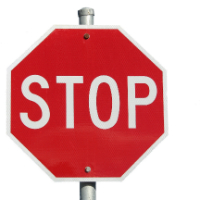 Before you click out!
While I know a lot about cars, I don't know a lot about YOUR CAR! A repair manual is essential and I have a way for you to get one FREE.
Click Here To Read More(Link opens in a new window)
Learn more with our Autoshop101 courses.
Posted: 9th July 2006 | Author: Kevin Schappell | Category: Buying A Car
3 Responses to "How to Determine New Car Price"
Leave a Reply
You must be logged in to post a comment.