I had a visitor contact me the other day to have me look at a repair bill.
She wanted me to review the charges and make sure she was not being ripped off.
It got me thinking about ways to make sure you are getting the best deal on
body work.
Here are a few tips to help you out when looking at an auto body repair estimate…
1. Check labor rates between shops. Body work should be around $30 – $60 per
hour depending on your location and the shop.
2. Most body shops use a computerized quoting system which uses standard rates
to complete jobs. This can be good or bad. Usually these numbers are inflated
to protect the shop from losing money on the job. If you find a shop that does
not use a computerized quotation system, be cautious. Get competetive quotes
from other shops and make sure the shop stands by their quote if it goes over
time.
3. Ask to see the parts which were replaced. Just like taking your car to a
mechanic, make sure they are actually replacing the parts on the quote, and
make sure they were truely damaged and needed to be replaced.
4. Ask questions ! A body shop quote can be very confusing, a good auto body
shop will spend the time to go over the quote and answer your questions. If
they do not, run away and find another shop.
5. When getting your car back from having body work done, inspect the car before
leaving the auto body shop. Inspect the paint work carefully and try to view
it under different light situations. A paint job which looks great in the bright
sunlight can look totally different in the shade or at night. I have had this
happen to me once, and ended up taking the car back to have it repainted.
Good Luck,
Kevin Schappell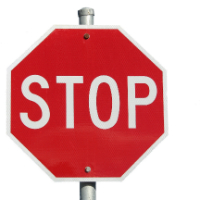 Before you click out!
While I know a lot about cars, I don't know a lot about YOUR CAR! A repair manual is essential and I have a way for you to get one FREE.
Click Here To Read More(Link opens in a new window)
Learn more with our Autoshop101 courses.
Posted: 20th April 2006 | Author: Kevin Schappell | Category: Body
Leave a Reply
You must be logged in to post a comment.