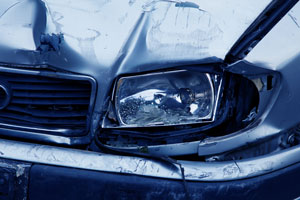 It's a fact of car ownership; you will be involved in an accident or parking lot incident that will lead you to a body shop for paint repair. Being an educated consumer is the best way to assure you get the best service and your car leaves better than new!
How to find a body shop?
Most insurance companies will have a list of recommended shops in your area. If insurance is covering the bill, ask them if they have a preferred shop. Most shops use the same estimation software and quotes usually vary very little between shops but it cannot hurt to get 2 – 3 quotes to make sure you are getting the best deal.
If you are paying for the entire repair and insurance is not involved, shop around. Many shops turn down non-insurance work, because quite frankly they get paid more when dealing with an insurance company. Insurance companies have a book of rates which they pay for each type of damage and it's usually a higher payout than if you were to pay out of pocket. The same scenario plays out with health insurance too, paying cash usually results in a lower bill for the job at hand.
The quote.
Make sure the person estimating the work has all the information at hand. They should know how the accident happened, and any other issues the car has had after the accident. If the impact was hard enough problems with the engine, suspension or transmission could pop up and the estimator should know this to get an accurate quote.
What to expect when taking your car to a body shop…
First remove all valuables from the interior of the car, and any extra stuff in the trunk. I am not too concerned about theft, but body work is dusty, and your valuables may come back to you with a coating of dust or overspray. Most minor body work can be completed in 2 – 3 days so if you don't have alternative transportation, get a rental car. Your insurance company or the auto body shop can often help you arrange for a rental car and have it waiting for you when you drop off the car.
Picking up your car at the autobody shop.
ALWAYS inspect the work. Look at the repaired area in a well-lit area, preferably in the shop if it's raining outside or dark. Look for overspray, dry areas where the clear coat was not applied well, and any sanding marks which may not have been gotten out before final paint. You or your insurance company is paying a lot for the repair, so make sure you are happy with it!
Also pay attention to the body shops recommendations for "after care". Modern paints and paint booths leave a durable finish, but often times washing and waxing your car should only be done after 30 days when the paint is fully cured. Following these tips, your car should be as good as new, and when it comes time to resell, or trade-in, your investment will be protected.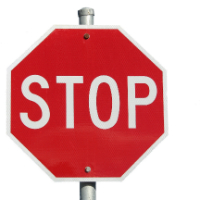 Before you click out!
While I know a lot about cars, I don't know a lot about YOUR CAR! A repair manual is essential and I have a way for you to get one FREE.
Click Here To Read More(Link opens in a new window)
Learn more with our Autoshop101 courses.
Posted: 7th April 2014 | Author: Kevin Schappell | Category: Body
Leave a Reply
You must be logged in to post a comment.