Question: How does bad shock absorbers and struts effect tires?
Answer:
Bad struts or shocks will cause uneven wear on a tire due to the
shock/struts inability to properly control the motion of the wheels
under braking and over rough roads. There can also be alignment
issues as a strut wears, which will cause uneven wear on the tires too.
Kevin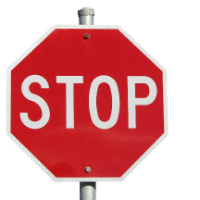 READ THIS FIRST! While I know a lot about cars, I don't know a lot about YOUR CAR! If you are looking for vehicle specific instructions, an online repair manual is the ticket. I recommend Alldata or Mitchell1, but also have a cool way to get a free repair manual, you need to check out today.

Learn more with our Autoshop101 courses.
Posted: 17th September 2009 | Author: Kevin Schappell | Category: Wheels and Tires
Leave a Reply
You must be logged in to post a comment.