One of the most common questions I receive is… "Is my engine an interference engine, and when should I change my timing belt?"
First some background… Most modern engines today are overhead cam engines, which require a long belt or sometimes a chain to drive the camshaft. The belt or chain runs from the crankshaft to the camshaft located above the cylinder head. Many times the belt or chain runs the water pump also to save space and having to run any extra belt. Timing chains require little maintenance and wear very well, but are not very common in today's cars. Timing belts are quiet, cheaper to manufacturer and do not require lubrication like a chain, so most new car manufacturers are using them. The draw back is that they do not last as long as a chain and often need to be changed every 60,000 – 80,000 miles.
Now onto the big issue, Interference Engines… If your timing belt breaks, the engine will continue to turn, but the camshaft stops. If any of the valves are open, and your engine is an interference engine, the piston will slam into the open valve and cause some real expensive damage. Most modern engines are built with very close tolerances, and to squeeze every last bit of power into a small package, engine manufacturers sometimes create issues with clearances. The easiest way to find out if your engine is an interference engine, is to look at the following guide published by Gates, a manufacturer of timing belts. They include the replacement interval and whether you engine is an interference engine or not.
https://www.gates.com/~/media/files/gates/automotive/catalogs/automotive/timingbeltreplacementguide.pdf?la=en
Here are some tips when replacing your timing belt….
1. If your timing belt also drives your water pump, change your water pump at the same time as the belt. It's cheap insurance.
2. Often times a gas filled tensioner is used to keep the belt tight. This should be replaced as well… again cheap insurance.
3. Keep oil and water away from the new belt. Keeping the belt clean and free from dirt will assure a long life for the belt.
4. Working on a DOHC (dual overhead cam) engine, or a SOHC V-6 you may need an extra set of hands! A factory service manual is a great resource, and should be followed to the letter when changing a timing belt. We have manuals from Alldata and they can be found here… https://www.autoeducation.com/tsb.htm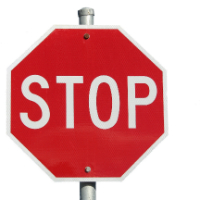 Before you click out!
While I know a lot about cars, I don't know a lot about YOUR CAR! A repair manual is essential and I have a way for you to get one FREE.
Click Here To Read More(Link opens in a new window)
Learn more with our Autoshop101 courses.
Posted: 15th January 2006 | Author: Kevin Schappell | Category: Engine
2 Responses to "Interference engines and what you need to know."
Leave a Reply
You must be logged in to post a comment.