Clarksonism Classics

Jeremy Clarkson is a host for Britain's Top Gear T.V. show, and is well known for his extremely candid reviews of cars and assorted other flotsam and jetsam. He's rude, very clever, and very amusing. Here are a few fine examples of Clarksonism Classics to enjoy! Hehe!

1. "I'm sorry, but having a DB9 on the drive and not driving it is a bit like having Keira Knightley in your bed and sleeping on the couch."
2. Illustrating the lack of power of a Boxster: "It couldn't pull a greased stick out of a pig's bottom."
3. On the Vauxhall Vectra VXR: "there is a word to describe this car. It begins with 's' and ends with a 't' and it isn't soot."
4. "The Suzuki Wagon R should be avoided like unprotected sex with an Ethiopian transvestite."
5. "The air conditioning in a Lambo used to be an asthmatic sitting in the dashboard blowing at you through a straw."
6. "Koenigsegg are saying that the CCX is more comfortable. More comfortable than what… BEING STABBED?"
7. "This is the Renault Espace, probably the best of the people carriers. Not that that's much to shout about. That's like saying "Ooh good I've got syphilis, the BEST of the sexually transmitted diseases'."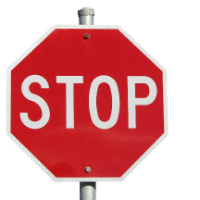 READ THIS FIRST! While I know a lot about cars, I don't know a lot about YOUR CAR! If you are looking for vehicle specific instructions, an online repair manual is the ticket. I recommend Alldata or Mitchell1, but also have a cool way to get a free repair manual, you need to check out today.

Learn more with our Autoshop101 courses.
Posted: 24th March 2010 | Author: Kevin Schappell | Category: Automotive News
Leave a Reply
You must be logged in to post a comment.