A business contact sent this to me the other day, very interesting story. At 36 years of age, I have had over 30 cars and 5 motorcycles, I wish I had one ounce the commitment Allen had.
Mr. Allen Swift ( Springfield , MA.) received this 1928 Rolls-Royce Picadilly P1 Roadster from his father, brand new – as a graduation gift in 1928. He drove it up until his death last year…..at the age of 102 !!!
He was the oldest living owner of a car from new. Just thought you'd like to see it. He donated it to a Springfield museum after his death. It has 170,000 miles on it, still runs like a Swiss watch, dead silent at any speed and is in perfect cosmetic condition. (82 years) …That's approximately 2000 miles per year…
Read more…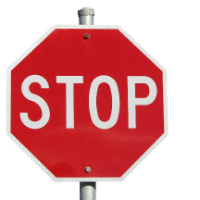 READ THIS FIRST! While I know a lot about cars, I don't know a lot about YOUR CAR! If you are looking for vehicle specific instructions, an online repair manual is the ticket. I recommend Alldata or Mitchell1, but also have a cool way to get a free repair manual, you need to check out today.

Learn more with our Autoshop101 courses.
Posted: 9th August 2010 | Author: Kevin Schappell | Category: Automotive News
Leave a Reply
You must be logged in to post a comment.